Prevent, Plan for, and Respond to the COVID-19 Crisis
with
DragonForce
A mission-critical collaboration platform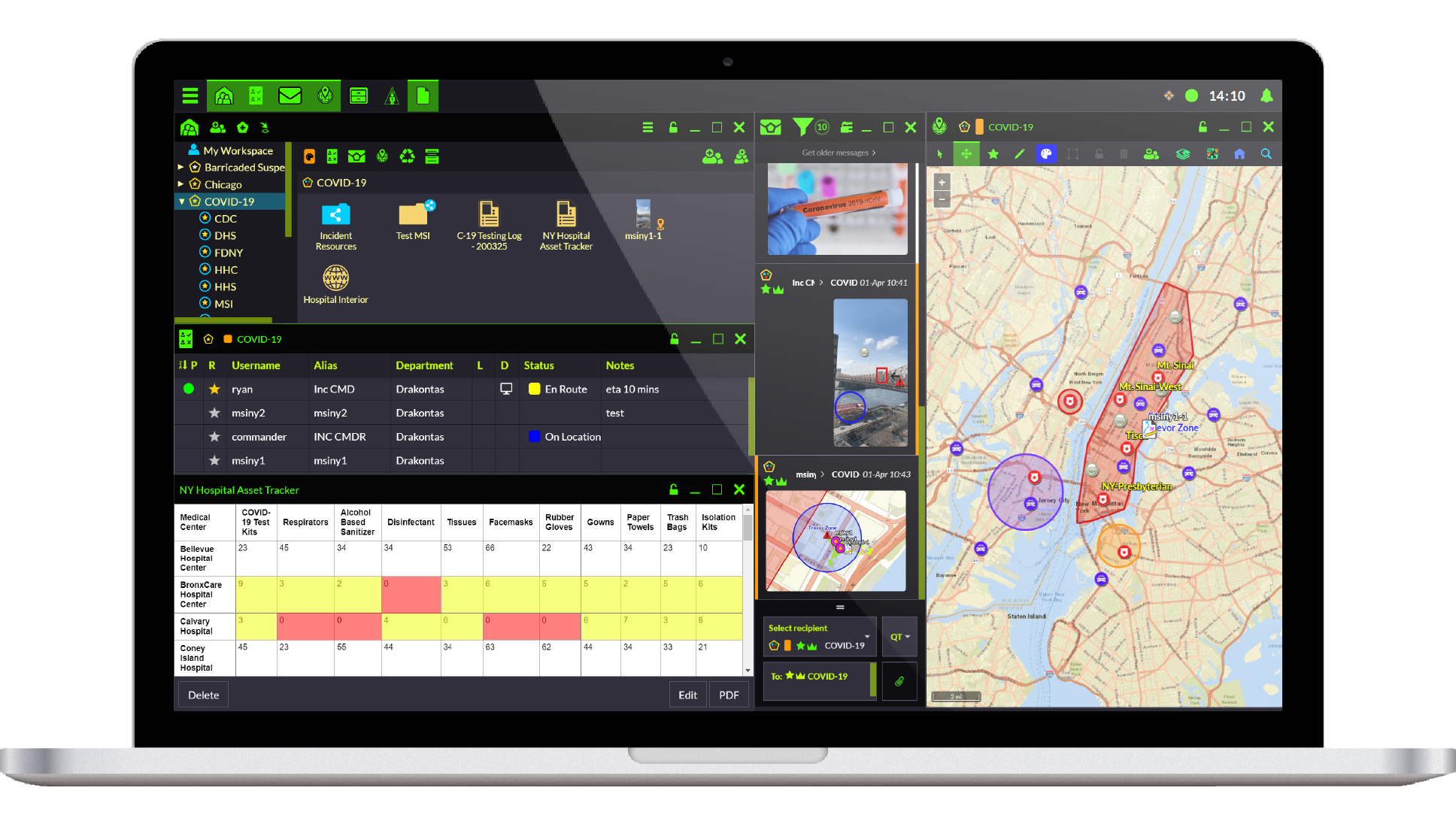 The COVID-19 crisis is challenging agencies to effectively connect, coordinate, and communicate with personnel from multiple, disparate organizations at the local, state, and federal levels. There is an urgent need to collect and distribute mission-critical information to respond to the crisis today while making informed decisions and taking appropriate action to plan for tomorrow.
DragonForce is a command and control platform that deploys on any smartphone or tablet in seconds and runs on any standard web browser to manage operations more quickly, safely, and effectively. DragonForce utilizes industry-leading security to provide powerful yet easy-to-use collaboration tools to command, control, and collaborate with personnel in the field. DragonForce enables the dynamic formation of secure, collaboration groups with personnel from any agency and equipping them with a tightly integrated set of tools including secure text messaging and file sharing, real-time personnel and asset tracking, collaborative whiteboarding for tactical planning on maps, images or floorplans, and the ability to capture situation reports and coordinate tasks and logistics during multiple simultaneous operations.
COVID-19 Response
Utilize DragonForce, the industry-leading mission-critical collaboration platform, as your logistics solution to control, command, and collaborate a multi-agency response to the coronavirus (COVID-19) pandemic.
Grant Funding Available
Command, control, collaborate, and connect with independent agencies using DragonForce as your logistics and coordination aid to respond to the coronavirus (COVID-19) pandemic.
Utilize DragonForce to communicate with multiple agencies to collect and distribute the mission-critical information needed to help make informed decisions and take appropriate action!
DataForce Data Sheet
Providing enforcement agencies
with funding for additional resources,
training, and technological needs.
Funding Justification Whitepaper
Get Funding
Get Data Sheet
Get Whitepaper